History of Entomology Department goes back to the year 1921 with establishment of Section of Entomologists to Government of UP in Kanpur.
It was mainly responsible for research and teaching activities in the Department of Agricultural Zoology Entomology in Government Agriculture college, Kanpur
The first Entomologist was Mr. P.B. Richard (1921- Feb 1940).
Post graduate classes in Agricultural Zoology and Entomology was started in 1944 under the Headship of Dr. U.S. Sharga, Professor & Head, Department of zoology and Entomology who retired in 1961.
Since 1944 about 15 students were admitted every year in M.Sc. (Ag.) Programme.
In July 1975 it was recommend as Department of Entomology.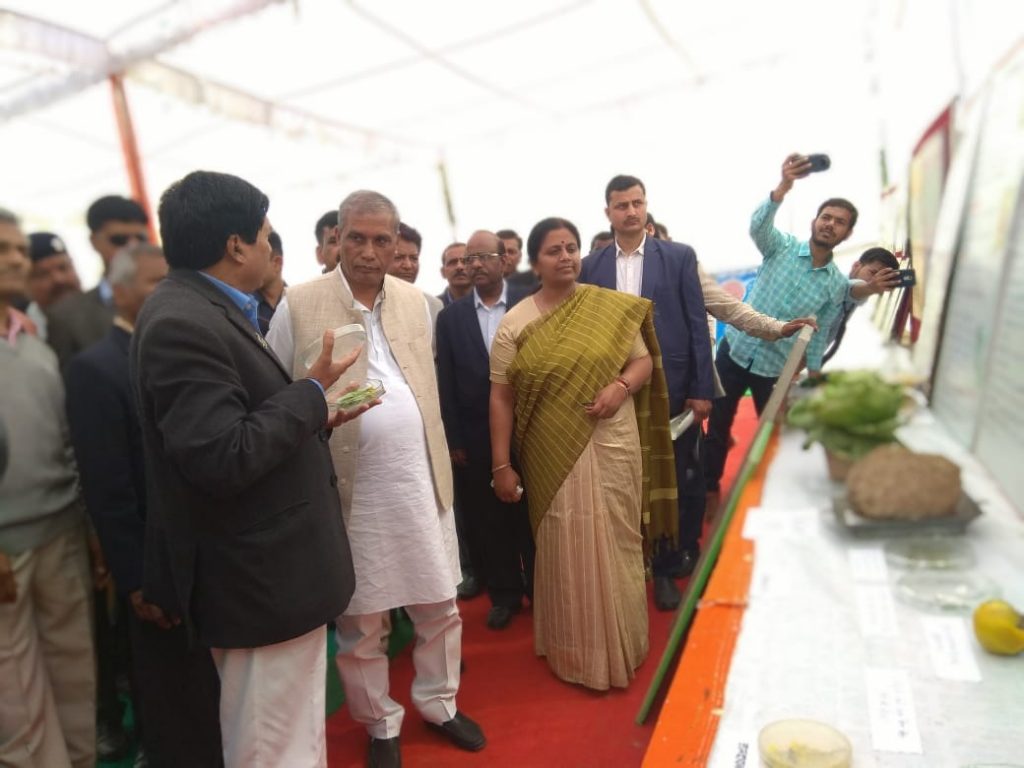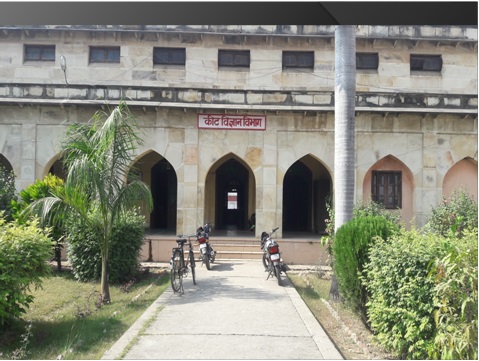 To produce technically sound skilled resource persons in the field of Entomology/ plant protection.
Development of integrated pest management modules for the different crops.
To offer a satisfactory teaching programme in the lines of ICAR to graduate and post graduate students in the subject of Entomology.
To guide research work of M.Sc. (Ag.) and Ph.D. students.
To conduct research work on management of noxious crop pests with eco-friendly approach for pest management.
To strengthen the practical laboratory infrastructure and field work, excursions to develop expertise in insect identification.
Development of Integrated Pest Management modules for various cropping system.
To develop IPM modules of important pests in different crops and demonstration through on farm trials.
Salient Achievement from 2015-16 to 2019-20
During last five year total 07 students awarded Ph.D. degree and 47 students awarded M.Sc. (Ag.) Entomology degree and 18 students got jobs in Govt. organization.
06 students selected in JRF/SRF and total 09 students were qualified NET examination.
Different research programme have been conducted by the faculty of this department in which in the experiment of tomato NSKE 5% found superior to obtained yield of 194.45q/h against major insect pest.
In rice field using treatment with carbofuran 3G @ 0.3g a.i./m2 and soil application @1kg a.i./ha in main field was found most effective to reduce the infestation of nematode.
To overcome from nematode infestation sowing of Okra, mustard/wheat, casterbeen crop rotation was found effective in reducing the population of nematode.
Purpereocillium lilacinum@ 20g/m2 + neem cake@100g m2 applied as soil application was found most effective in reducing soil and root population of nematode in cowpea.
In the experiment of okra combined application of bioagent (seed treatment with Purpereocillium lilacinum @ 2.5ml/kg +P.chlamydosporium @ 2.5ml/kg along with soil application of FYM @ 2 ton/ha) was most effective in reducing soil and root population of M. incognita.nematode
This department organized two field day/ nematode awareness day in District Jalaun.
Conducted and successfully organized a project funded by NIPHM, Hyderabad on Impact of Indiscriminate use of Chemical Fertilizer and Pesticides
Two scientists were awarded two prestigious awards.
Three practical manual have been developed according to 5th Dean Committee.
Extension Activities
Participation in All India Farmer's Fair organized by University &other agencies. Beside they are imparting training for farmer scientists, extension workers and other stake holders through Goshthies and meetings.
Faculty members of the Department also engaged in Krishak Help Line services
The scientists of Deptt. have been delivering talks on Radio, T.V. and other electronic media and print media.
Training to IAS/PCS probationers given by our staff.
The technical crop protection insides have been deliberated to the farmers of Chandra Shekhar Krishak Samiti by the scientist of Department
Scientists are deputed for delivering technical lecture called by Dy. Director Plant Protection, Joint Director at Mandal and district level.
Kisan Mela and Goshthi organised by State Agriculture Department, invite the Scientists of the Department for giving technical know-how of Entomology to farmers and Department of Agriculture staff.
Other Activities
Our staff was deputed in convocation and conducting semester examination.
Faculty members are also engaged in participating in Pest Surveillance Advisory Committee, Directorate of Agriculture, Ministry of Agriculture Govt. of U.P.
As per Order No. 1622/12.2.12-61/2012 dated 8.6.12 by Additional Director Agriculture (Plant Protection) Lucknow, our scientists are participating as technical advisors to purchase the Agricultural inputs for the supply to the State.
Our scientists represent the technical meetings for discussion in Kharif, Rabi & Zaid Technical Bulletin/ Books review meetings, called by Director Agriculture, Lucknow U.P, from time to time.
Well equipped UG, PG, & Ph.D. laboratories and field insectary for practical and research work is available in the department.
Lecture theatre and class room is available with proper accommodation for UG. PG. & Ph.D. Students.
Well equipped laboratory for nematode study with nematode risk micro plots are developed in the field Insectary.
To conduct field experiment trail a Insectary of about one hectare is available
Course offered
Code
course title
credits
I semester
ENT-501
Insect morphology
1+1
ENT-502
Insect anatomy, physiology and nutrition
2+1
ENT-504
Classification of insect
2+1
ENT-512
Experimental Designs
2+1
NEMA-510
Nematode management
2+1
Total
14
II Semester
ENT-505
Insect ecology
1+1
ENT-507
Biological control of crop pests and weeds
1+1
ENT-508
Toxicology of insecticides
2+1
ENT-511
Pests of field corps
1+1
Total
09
III Semester
ENT-510
Principals of integrated pest management
1+1
ENT-518
Techniques in plant protection
0+1
PPA-509
Diseases of vegetable and spices crops
2+1
PPY-508
Morphogenesis Tissue culture and transformation
2+1
Total
09
IV Semester
PPA-507
Diseases of field and medicinal crops
2+1
ENT-591
Seminar
1+0
Grand total
Ph.D. Entomology
Code
course title
Credits
Major 16
ENT-601
Advances in insect physiology
2 (2+0)
ENT-602
Advances insect systematic
2 (1+1)
ENT-603
Advances in toxicology of insecticides
2 (1+1)
ENT-605
Advances in insect pest management
1 (1+0)
ENT-606
Advanced insect ecology
2 (1+1)
ENT-607
Advances in biological control
2 (1+1)
ENT-608
Soil arthropods and their management
2 (1+1)
ENT-609
Plant nematodes relationship
2 (1+1)
ENT-699
Seminar
1
Supporting
AES-605
Advances in agricultural statistics
3 (2+1)
Other courses from any two departments.
7
Thesis 45
ENT-700
Grand total
71
Faculty :