About the department/Section
The Government of Uttar Pradesh vide G.O. No. B 5823/XIIB/3008/1962 dated April 01, 1963 Sanctioned the M.Sc. (Ag.) degree course in soil conservation at the Agriculture College Kanpur from July 1963 to cope with the need of suitable qualified personnel in the State Deptt. Of Agriculture to run successfully the various soil and water conservation programmes in the state.
Further stressed the need of imparting adequate training in water management at post graduate level. For this purpose the subject of Soil Conservation and Water Management which encompasses the management of water right from the time it falls the earth and its ultimate at the field level.
Hence a separate dept. of Soil Conservation and Water Management was established in the university in September, 1983.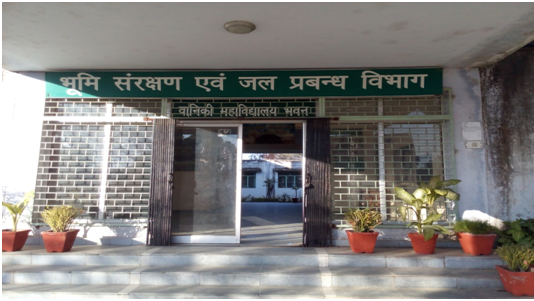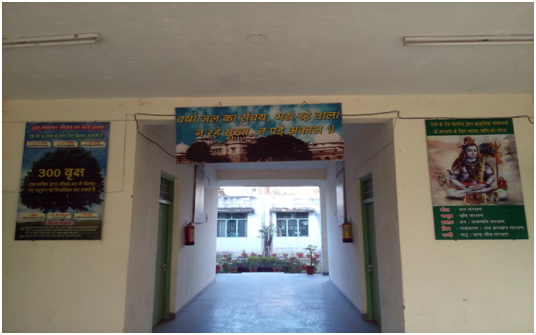 Coming Soon…
Coming Soon…
Coming Soon…
Coming Soon…
Coming Soon…
Faculty :
Name
:
Prof. (Dr) Munish Kumar
Date of Birth
:
04-03-1966
Designation
:
Professor
CollegeDepartment
:
College of Agriculture
Soil Conservation and Water Management
&
Head, Dept. of Agribusiness Management
Contact Info
Office Info
Personal Info
Phone : 0512-2534164
Mobile: : 9838109895
Email : : munish.csa@gmail.com
Phone :0512-2534164
Mobile: 9838109895
Email : munish.csa@gmail.com
See More Details
Faculty :
Name
:
Dr. Ratan Prakash Singh
Date of Birth
:
01-05-1962
Designation
:
Professor & Head
College

Department

:
College of Agriculture
Soil Conservation & Water Management / Forestry
Contact Info
Office Info
Personal Info
Phone : 0512-2534155
Mobile: : 941573736
Email : :
Phone : 9415737364
Mobile:
Email : rp.singhcsa@gmail.com
See More Details
Faculty :
Name
:
Dr. P.N. Yadav
Date of Birth
:
20-01-1955
Designation
:
Professor
College

Department

:
College of Agriculture
Soil Conservation & Water Management / Forestry
Contact info
:
Mobile: 9918443499
Email: drparas20@gmail.com
See More Details
Faculty :
Name
:
Dr. Suresh Chandra Katiyar
Date of Birth
:
02-05-1957
Designation
:
Professor
College

Department

:
College of Agriculture
Soil Conservation & Water Management / Forestry
Contact Info
Office Info
Personal Info
Phone :
Mobile:
Email :
Phone :
Mobile: 9956445142
Email : katiyarsureshchandra@gmail.com
See More Details
Faculty :
Name
:
Dr. Sarvesh Kumar
Date of Birth
:
20-05-1976
Designation
:
Associate Professor, Deptt. of Soil Conservation & Water Management at Kanpur
CollegeDepartment
:
College of Agriculture
Soil Conservation and Water Management
Contact Info
Office Info
Personal Info

C.S. Azad University of Agriculture & Technology, Kanpur – 208002

Mo. – 9935202988,9935265395 ,7523830349

Fax- 0512-2533808 of CSAU Kanpur

Email-ID: sarvesh200517@rediffmail.com

C-65 CSA Campus Colony ,C. S. A University of Agriculture & Technology, Kanpur – 208002
See More Details
Faculty :
Name
:
Dr Kaushal Kumar
Date of Birth
:
14-02-1969
Designation
:
Associate Professor
College

Department

:
College of Agriculture
Soil Conservation and Water Management
&
Incharge, Forestry Teaching
Contact Info
Office Info
Personal Info
Phone : 0512-2534164
Mobile: 9450159644
Email :
Phone : 0512-2534164
Mobile: 9450159644
Email :kaushal.scwm@rediffmail.com
See More Details
Faculty :
Name
:
Dr. A. K. Katiyar
Date of Birth
:
01-07-1965
Designation
:
Assistant Professor
College

Department

:
College of Agriculture
Soil Conservation & Water Management / Forestry
Contact Info
Office Info
Personal Info
Phone :
Mobile:
Email :
Phone :
Mobile: 9198772151
Email : dr.katiyarak@gmail.com
See More Details
Faculty :
Name
:
Dr. U. D. Awasthi
Date of Birth
:
01-05-1963
Designation
:
Assistant Professor
College

Department

:
College of Agriculture
Soil Conservation & Water Management
Contact info
:
Mobile: 9452156062
Email: ud_awasthi@rediffmail.com
See More Details
(Information of Officer)
| | | | | |
| --- | --- | --- | --- | --- |
| S. No. | Name | Designation | Telephone/Mobile | E-mail |
| | Dr. R. P. Singh | Professor | 9415737364 | rp.singhcsa @ gmail.com |
Organogram of Department (Officer and Employee)
| | | | | | | |
| --- | --- | --- | --- | --- | --- | --- |
| S. No. | Name | Designation | Work Allotted | Work Place | Telephone/Mobile | E-mail |
| | Dr. R. P. Singh | Professor | pulkit kapoor | uttar pradesh | 9415737364 | rp.singhcsa @ gmail.com |